As part of the Unified Community Platform project, your wiki will be migrated to the new platform in the next few weeks. Read more here.
War Quarter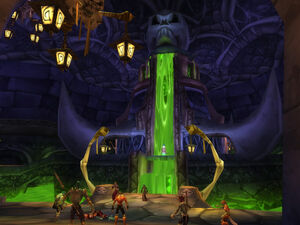 The War Quarter is located in the northwest corner of the Undercity. This is where the Forsaken military is based, and is also home to the city's priest and warrior guilds, as well as a few profession trainers.
The War Quarter contains an Altar of Darkness.[1][2]
Facilities:
References