Trading for Dreams
Trading for Dreams

Start
Leyweaver Erenyi
End
Leyweaver Erenyi
Level
108 (Requires 108)
Category
Alchemy
Experience
16,170
Previous
  [108] 

Mending the Filter

Next
  [108] 

Return the Filter
Objectives
Use the Nightborne Flask to craft an Ysera's Dream Draught.
Description
From the look of you, I take it you're an alchemist, yes?
I'd be willing to trade my services with you for a price that I deem is fair.
I have been away from Suramar for some time now. I long for an Ysera's Dream Draught. To concoct it, you'll need some

 [Dreamleaf] as well as the leaves of a Dreamer's Tear.
One grows not to far from here in the clearing of some ruins. Take my flask, make this drink for me, and I'll do as you ask.
Progress
<Leyweaver Erenyi seems lost in thought.>
Completion
You've crafted this rather well. I'm slightly impressed.
Now let me see that silk of yours...
Gains
Notes
Dreamer's Tear can be found in Ashamane's Fall [73, 38]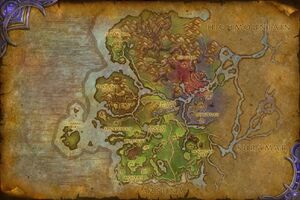 behind Leafbeard the Storied.
Progression
100
1.   [100] 

Get Your Mix On

3.   [100] 

The Search for Knowledge
102
104
106
108
15.   [108] 

Forlorn Filter

16.   [108] 

Mending the Filter

17.   [108] 

Trading for Dreams
110
19.   [110] 

A Fragile Crucible

20.   [110] 

Lining the Crucible

21.   [110D] 

Vault of the Wardens: Demon's Bile

22.   [110D] 

Bendy Glass Tubes

23.   [110] 

Going Underground

28.   [110] 

Channeling Our Efforts

29.   [110H] 

Halls of Valor: The Prime Ingredient

30.   [110H] 

Black Rook Hold: Heavy, But Helpful

31.   [110H] 

Maw of Souls: A Hope in Helheim
Patch changes
External links