Voidbinder Shadzor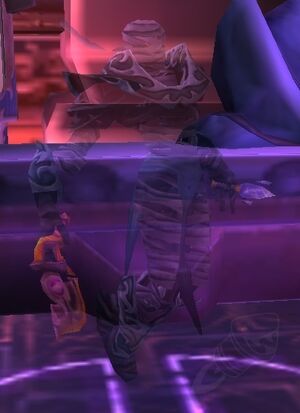 Voidbinder Shadzor is an ethereal item upgrader found in the Hall of Secrets in the Shrine of Two Moons.
Patch changes
Patch 5.3.0 (2013-05-21): Upgrades items once again. Title changed back to Item Upgrade from Holographic Projection.

Patch 5.2.0 (2013-03-05): No longer upgrades item. Title changed to Holographic Projection from Item Upgrade.

Patch 5.1.0 (2012-11-27): Added.

External links