As part of the Unified Community Platform project, your wiki will be migrated to the new platform in the next few weeks. Read more here.
Who Knew Fish Liked Eggs?
Who Knew Fish Liked Eggs?

Start
End
Level
Type
Category
Reputation
Rewards

+1 Fishing skill
11 40 1

Repeatable
Objectives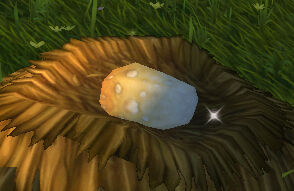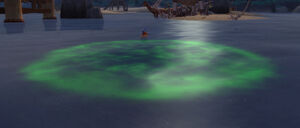 Collect a Pristine Egg from the Narsong Spires and use it to catch a Silver Goby.
Description
Great cranes have been nesting in this area for generations. The Narsong Spires provide a sheltered area to rear their young.
Their pristine eggs are revered as bait for catching the silver goby. Retrieve a crane egg and see if you can catch a goby!
Rewards
You will receive: 11

40

1

and 1 point of Fishing skill.
Progress
Did you catch a silver goby?
Completion
The elusive silver goby! You truly are becoming an angler, <name>!
Gains
Notes
Fly up to the top of either spire, loot an egg from a nest guarded by a Great Crane or three, then head back down to sea level. Land, use the egg near water, then start fishing in it.
Progression
Patch changes
External links